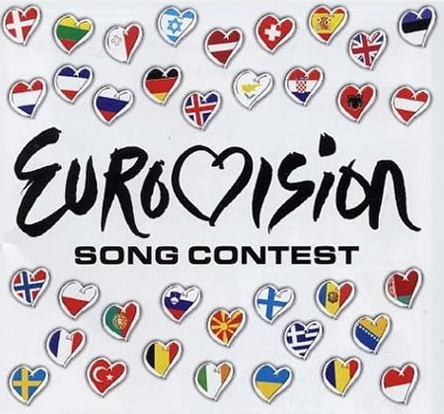 Having the right stock is critical for a physical retail store.
Thus the great success recently of a technique call "mirror marketing" which we pioneered into our market space, and only we offer it.
What it did, however, show is that it picks up everything. For example, Australians were extremely interested in Eurovision. Partly because Australia is doing very well in these contests where we are earning praise for our professionalism and our musical ability. This year we made it to the grand final and came ninth and in the process, we beat many of the established heavy weights like Ireland, UK and Luxembourg. Then there was a streaker with an Australian flag which added to the interest.
So what happened was when one of our clients ran their mirror marketing reports in our pos software, suddenly out popped a few items dealing with Eurovision. Although she did not know much about Eurovision, once she did some research and knowing the demographics of her area, she then immediately put a few relevant items together and created a Eurovision stand in her shop.
What it does show, is that you cannot just wait for a marketing season to show up, yes its great to plan, have suppliers support and no doubt she will be marking it into her diary for next year if it works this year, but you need to use the data you have and reports in your point of sale software to look for sales opportunities as in modern retail every sale counts.
Here are some graphs that can show you what I mean.
Here is the last five year trend for Australian interest in Eurovision compared to Mother's Day from google trends.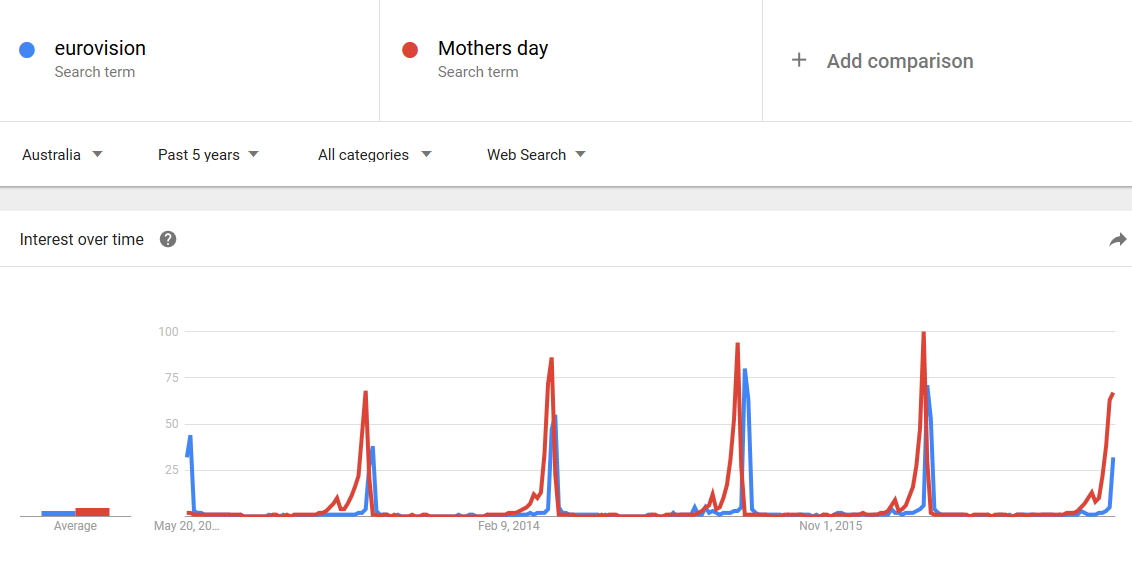 As you can see its comparable. probably about 75%.
Here is the last 7 days interest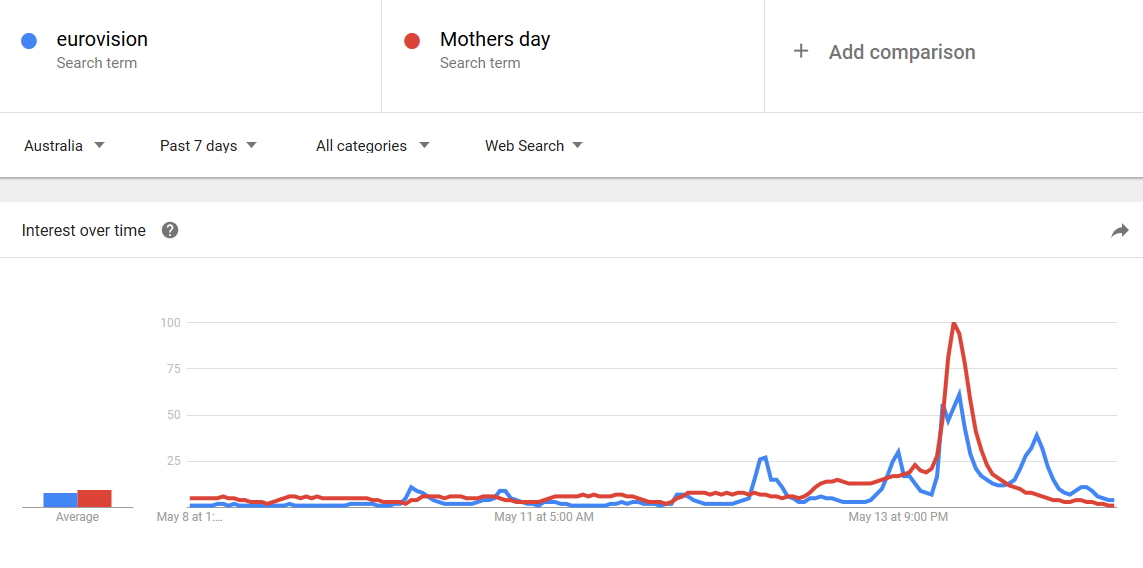 Now this is interesting that Mother's Day come and goes but Eurovision lasts longer partly as they have a few contests not just one.