POS SOFTWARE
Reader here will I am sure be happy to learn that POS Solutions, was awarded in the Best Point of Sale System in Australia with the status of a leader by coming in third in Australia.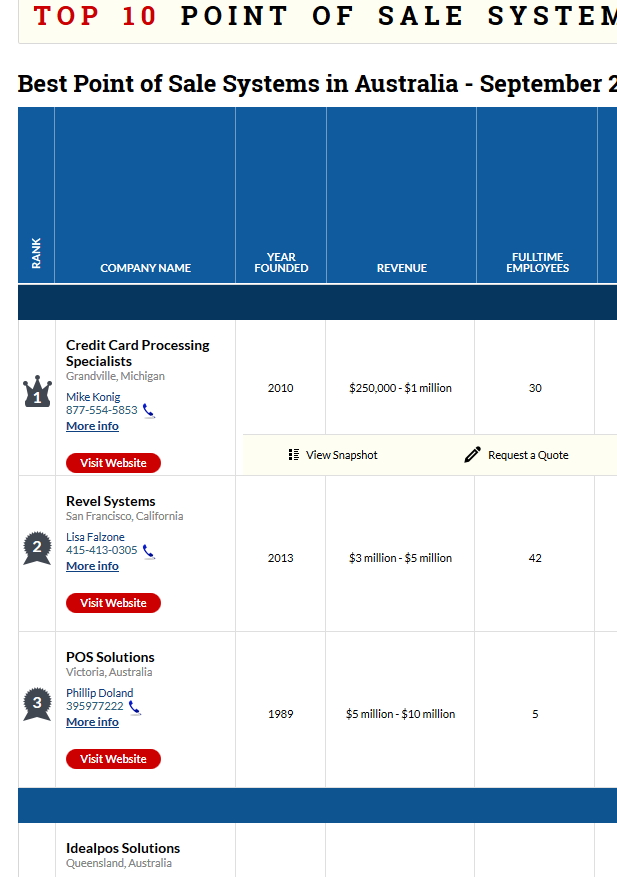 Number one is a credit card processing service and number two is Revel Systems which is a point-of-sale system used primarily in restaurants and bars. Nether of which I consider to being in our marketplace.
What made me feel particularly good was we were the only Australian company to get into the status of a leader as the other two are USA companies.
In our marketspace, clearly we are seen as the best.
I am sure part of the reason we won the status of a leader was because the ease of use of our systems, the enormous flexibility our users have both in hardware and setup, our backend which includes features like CRM, stock control and accounting, our specific industry tools like XChangeIT, our online ordering, E-commerce integration with websites, our loyalty and VIP programs, our merchant services, the many third-party integrations possible like Microsoft office, evernotes, GannttProject and Tableau, our reporting and analytics, data mining and above all our programming team and our customer service.