A few people queried me about how from the financial statement issued by the ALNA that a membership figure could be estimated after all financial statements give total figures not statistics with membership numbers. Well, this is how it was done On the ALNA financial accounts, a value is listed for member subscriptions totals.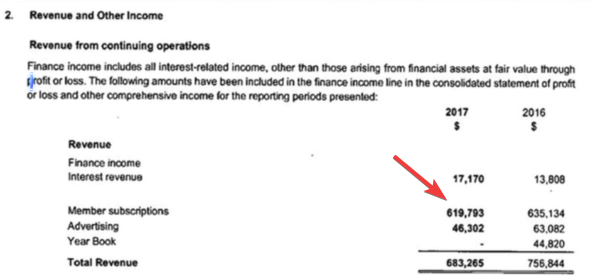 See the red arrow, which is $619,793 which is a yearly figure.
An ALNA membership is $73/month or $876/year.
So all the Lottoland did, was take $619,793 and divide by $876 yearly fee and came up with about 707. They then decided that 707 was the number of paid members.