News Corp Australia has suddenly withdrawn its newspapers from being audited by the Audited Media Association of Australia. This means the effective end of printed circulation audits in Australia. To those like us majorly involved in newspaper circulation its the end of an era. Years ago most readers here were very interested in the latest ABC circulation figures, so we used to issue a detailed report which always generated lots of comments. This era is long over.
I am sure it had much to do with the last lot of figures that were bad.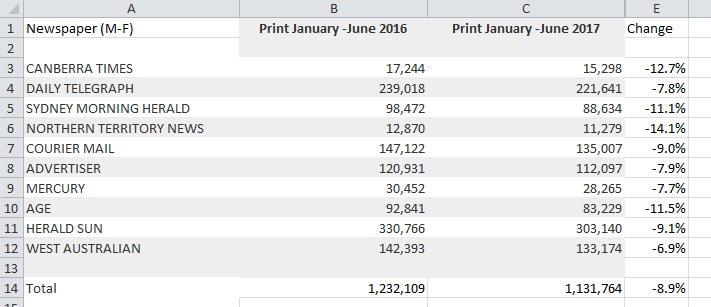 This is what it looks on a graph.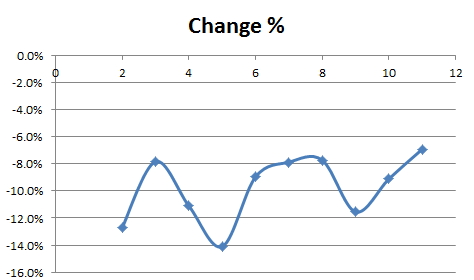 About 9% down, they were slightly higher on the smaller publications, possibly due to retailers no longer stocking the smaller newspapers. It is not that much more work in selling hundred as it is to sell ten, but without substantial volume, it's not worth stocking it.
Now like the curtain closing at the end of a show, you will see not more ABC circulation figures.
The End.