POS SOFTWARE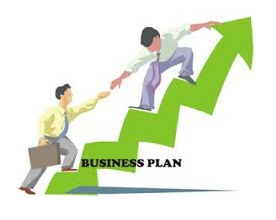 If you are like me about now is the time of year that you look at your business and your business plans. It gives you a chance to access how you have done, what you did right, what mistakes you made in your planning and where you want to go. So I think it is not essential, but it is a good idea.
In my experience, there are three reasons SMB will do business plans, none of which are mutually exclusive
1) To clarify their thoughts
2) Get stakeholder and key staff on the same page
3) They need money from banks, lending institutions or investors.
The closer to (3) the more likely, I find that the business plan is professionally designed and written up.
A business plan generally takes about 10 to 20 hours of work, and it tends to be a lot of work. I know I am going back and forwards from our financial and helpdesk software to get figures and asking heaps of people for what they think. 
Now there are three main ways of doing it.
1) Use a template 
This would be my recommendation for starters, and if it does not work out at least, you know something about it and have an idea of what you need.
Most of the banks do provide their customers such a template free. The big advantage of using their one is that you will find their loan officers tend to think in the same terms.  
The Australian government does provide a free one too here.
2) Use some software
I used to recommend this as it does reduce the time to write a business plan by half. However what I discovered is that unless you are writing a lot of business plans but happened was that what the user gained in time using the software, they lost it in the time required to learn to use the software. The other issue as it only used occasionally, once mastered it has to be relearned the next time around.
3) Get a professional to write one up. If you are getting a professional, say 15+ hours of work at $250/hour is about $4,000. Remember although a professional knows what they are doing they need to get the information out of you, and they need to understand the business, this will take them many hours. 
Once you have a business plan, what you will find is that as time goes on, it does not take long to adapt it to the current date. 80% is the same, and it is only 20% that changes.
Finally, do not worry about it not being perfect, nothing ever is.
"A good plan now is better than a perfect plan next week." ― General George S. Patton