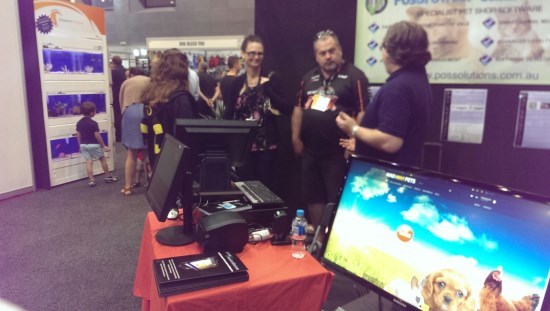 So far, the fair been wonderful for us. We have had a terrific mix of existing customers and new prospects. Having a great reputation and being the oldest and almost certainly the large point of sale supplier there in the industry which is a big plus.
What we have noticed is the mood is wonderfully upbeat – one point about pet shops I love, is that these people love what they do. The positive vibe from these people is wonderful.
What proving to be a real bonus is that we have brought a software support person on the stand as we can answer technical questions for our existing customers.
Screens from Pet-Expo