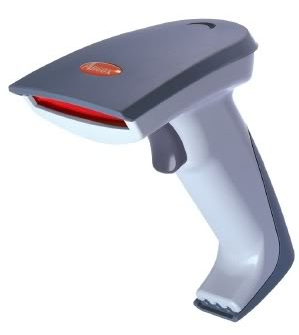 If your barcode scanner does not work all the time but sometimes needs a few attempts to work. This slows down your point of sale system.
Probably what is happening is that the lens is the problem and hopefully all it needs is cleaning from smudges, people fingerprints and/or dirt.
Now in cleaning it, the last thing you want to do is scratch or damage in any way the lens. If you do this, then the unit may need to be serviced or replaced. So here are the steps to clean the scanner.
) Unplug the scanner and make sure no electricity is going through it.
) Take a soft dry cloth and wipe the lens carefully.
) Now look at the lens and if and only if you see smudges or fat, use a one-time wet wipe. The best ones are the ones used for cleaning reading glasses or computer screens. I do not recommend any of the commercial cleaning products made for specific for glass such as acetone or ammonia as these can damage the lens. Then after you finish with the wet wipe then use the soft dry cloth to dry the lens as the problem with wet wipes is they can leave streaks.
Now plug in the barcode scanner and see how it goes.
Note: Unlike one of my competitors, I do not recommend using compressed air to clean scanners as what you could do is blow dust or fat into the corners of the lens. Once in the edges, the dust can be tough to get out without damaging the lens.