What is quite clear this Christmas is that people now do not wait? Today no one wanting to buy will wait. Every second of wait is death for retailers. The longer it takes to be served, the more your customer wonder if they really need your items, often today's consumers are looking at mobiles checking out the items they propose to buy. What if they find it cheaper a few doors down, many are out the door ASAP.
You need a quick checkout.
Here is ours, the fastest one I know.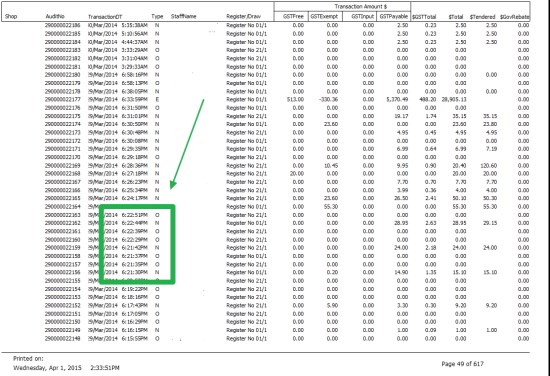 Click on the picture above and see where it is marked in green. As you can see the operators were regularly doing transactions at a rate of four a minute. Using our system your checkout times will speed up. Therefore, your queues will shrink considerably.
Part of this is because scanning with POS is much quicker than keying by hand, our work in reducing the number of keystrokes required and our use of a quick database. Furthermore, for items without barcodes like cardboard we have an incredible range of rapid searches.
With very little training your cashiers can be reaching these speeds.