POS SOFTWARE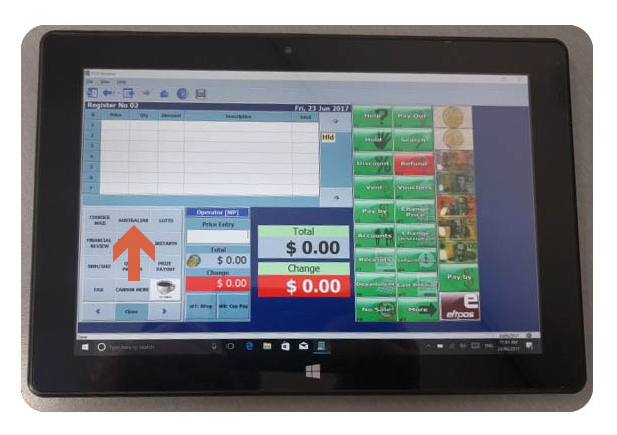 Say you have a spare spot (See the orange button above) and you want to set up a register shortcut key for a department so you can press a button to quickly process a department sale. It is even faster with touch but that is another point.
Well, it is easy and quick to do.  
1.       From the Main Menu, go to Cash Register and then Register Setup.
2.       Click on the Quick Links tab.
3.       On the layout on the left, click where you want the shortcut to go. You should see the green plus symbol on that square now.
4.       In the department list on the right, click the department you wish to add to that location.
5.       Click on the Insert at Location button.
6.       Click the Save button.
Now the changes should be there.