POS SOFTWARE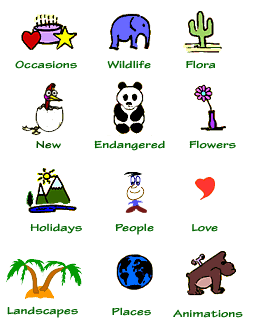 Years ago all the card companies came together at a big meeting and agreed on a standard industry-wide card classification method. Then they all went back and used something different. When challenged all card companies would announce that they were following the industry standard. Finally we had enough.
For technical reasons with POS software, I decided the John Sands category system would be the easiest. So I went to Ron Thorpe the National Business Development Manager for Hallmark Cards in Australia and explained to him the situation. He then asked me what I needed. I told him what I need is for Hallmark to follow the Australian standard and then tongue-in-cheek presented him with the John Sands category under the heading Australian Standard. He immediately assigned one of his staff Kim Kan to produce a file with Hallmark cards of this category standard. What even made it nicer for us was only our clients could do it as Kim Kan only sent this file to me!
I then went to many small card companies and told them this is the standard. John Sands does it, Hallmark does it, this company does it, etc so you should be able to do it and generally, they would. Soon our clients were handling integrated card layout.
Our clients were happy and we were happy as we picked up a few good deals out of it as the card representatives soon discovered that only POS Solutions could handle integrated card layouts.
These happy times lasted until Kim Kan left Hallmark. Without Hallmark, we were back to no industry standard. So off I went to Ron Thorpe again. He told me he was working on it with John Sands as we speak. This I already knew as earlier John Sands had already spoken to us about it. However, interestingly Ron committed himself to a new system in place by 13th August 2007.
Well, it is now October 25, 2007. It is still not done. However, it is not from lack of activity as my meeting yesterday with one of the managers Ron Popp of John Sands and Hallmark showed.
It was a very productive meeting, I thought what the three of us today have agreed at the meeting was to have meaningful names for the cards. Soon your customer if they look at the receipt will have something that makes sense for them for example not "Everyday card" but say "Mum's Birthday card"
Furthermore what we now have is a Proposed Card Classification of 16 pages of specification and discussion notes with an extra one-page summary. Although no agreed card standard yet we are close! Remember there are about 28 companies involved all with different systems all of who have to agree. So this is not a quick process as everyone is looking at something that can last about six years.
What is proposed now though is great! I would be prepared to run with it *AS-IS*.
All cards are going to be divided into several groups.
The first seven will be.
1) Product type – The physical description of the product for example Boxed Card, Flat Wrap, Calendars etc
2) The Occasion for example Birthday, Anniversary, Get Well, etc
3) The Gender of the recipient for example Male, Female, General, etc
4) The relationship to the recipient for example Mother, Father, etc
5) The life stage or Age for example Adult, Teenage, Age 3, etc
6) The Segment style for example Comic, Inspirational, Photographic
7) The Colour mainly used in Wrapping paper
I thought that number four was a particularly brilliant idea.
Then we are also going to include a range somewhere else, for example, Spiderman, Anne Geddes, etc probably using the author field of the stock file.
I cannot wait to get it going and I am sure once we do our clients will pickup an extra 5% in card sales.