POS SOFTWARE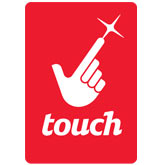 At the start of February, we were notified that the eServices from Touch Afterpay confidentially advised us that they were closing down. Apparently it does not fit into their strategic priorities and as such their long-term growth. This was a shock as we have been using this service for almost twenty years. It is a very good service.
Presently we are discussing the situation with Afterpay and with some of their suppliers all that appear to be quite in shock about this announcement. Everyone is saying that they did not get enough warning to make plans although several like the NSW Fishing licence sales, told me that they do not have an alternative in place so if you want to sell their products after the closure then you need to contact them directly and they will if you are approved they will put you on a manual system. 
Some suppliers, however now, are looking at options, as they know that many of their sellers will drop their products if they need to go to a terminal and/or manual system. When we have some answers, we will get back to you.
Now, all we can say is that we are talking to people, we are looking for options and we may be about to do something.
If someone wants to discuss it with me further or they have some information that they think they should share with us about it, please let me know.