Invitation for users of MYOB Retail Point of Sale Software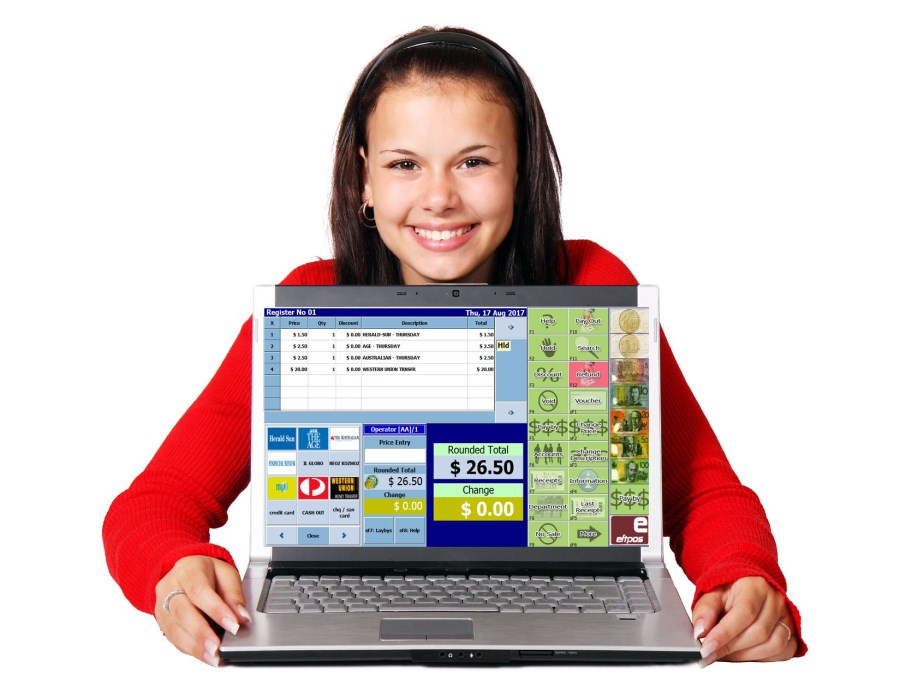 In today's dynamic business climate, you need to emphasise your value proposition and not dissipate data. Look at the integrated multifunctional retail solution created for retailers that can fit into MYOB. This POS (point of sale) system has an easy-to-use interface that puts all the information at your fingertips with real-time data.
Get on a growth channel with this POS software!
We invite you to compare our point of sale software with no obligation from a company that has for over 38 years experience of helping many thousands of shops with POS and stock control software and, which is grateful for the support of Australia's leading POS system for growing retailers.
Point of sale software is an indispensable tool for any retailer that needs to thrive in today's aggressive retail environment. We offer many features that you can use to run efficiently with access to thousands of products and we have the hardware to meet your POS needs.
Plus here are some of the top reasons why retailers are choosing our point of sale and why in the last twelve months, many people using other software have come to us. To help them, we offer:
* An advanced Point of sale software
* User-friendly Installation 
* Establish a smooth order management process to ensure that you have enough stock
* Frequent updates
* Retail management system
* Provide great customer service by entering special orders directly in your purchase order.
* Included in the price are on-site installation and training.
* All your information is stored securely in Australia
* Free follow up one on one training.
* Free online training workshops.
* Stock and customer data conversion.
* Easy access to our help desk. We have large teams of support and development teams all based in Australia.
* 24/7 help desk support. We are a company that does not sleep.
* Integration with many of the major accountancy packages to cut bookkeeping costs.
* Fast EFTPOS processing about one second to process
* Integration with e-commerce websites. We can design and develop your own websites if you want.
* Flexibility as you evolve your business in this changing marketplace.
* Free Login for support
* Integrated loyalty cards and gift cards.
* Receive real-time status orders for stock, location and products. 
Now we have special prices for MYOB clients, which including on-site installation, one-on-one training, data conversion of data, access to help desk, software updates, online training workshops, free extra training, and in-person user meetings.

To find out more, please click here to contact us