POS SOFTWARE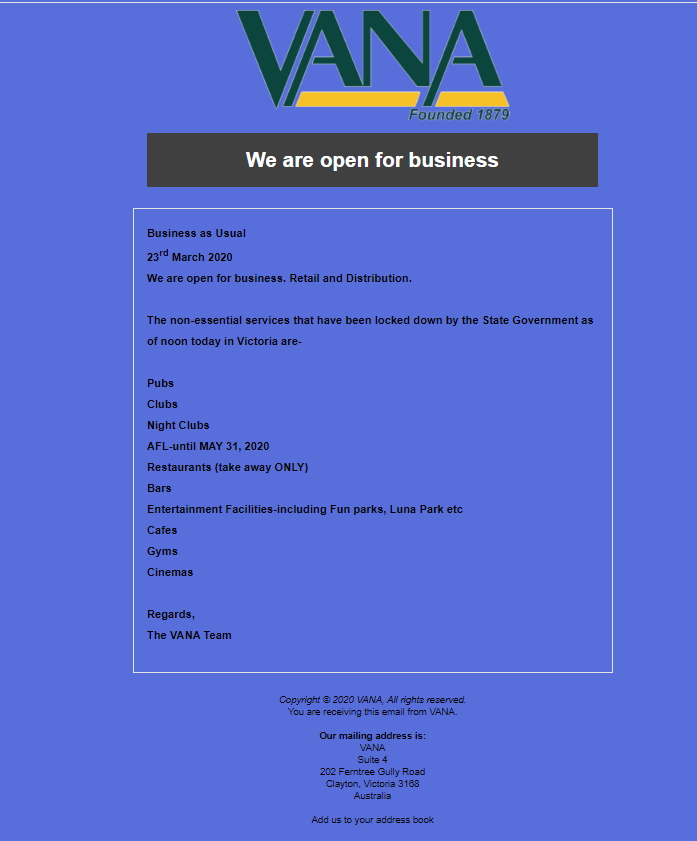 Currently, like everyone else we are monitoring the situation, from what we understand only schools, aged care homes, pubs, restaurants, cafes, casinos, sporting venues and cinemas will shut down across Australia. All other businesses are not affected only the ones directly listed.
This has already affected many of our clients in:
In one centre, several of our clients were told to close in particular
Fishing and outdoors businesses
Bike shops

Some were allowed to remain open just for trade only.
Garden centres
Plumbers supplies
Produce and farm supply businesses
Some like our client in the same complex in Health Food Shop were allowed to remain open unrestricted.
As far as we are concerned here, we are open for business.