POS SOFTWARE
What is happening now is that the Australian dollar has been jumping. It has been 30% to the Chinese Yuan and the US dollar in the last six months. As disturbing is that similar movements are showing up in freight changes. As such wholesale prices are often changing now.
Also, the supplier price creeps.
If you are not monitoring, your margins can be way off as it is now all too easy to have products in the shop whose margins are way too low.
The problem is that it is hiding in thousands of products you handle.
Here is a quick and easy fix
Go to register resports> Stock > "Quantity On Hand and Price Check."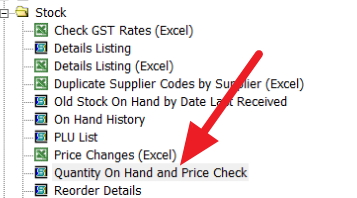 Now set the options you want to check. At first, run it for everything to see the extent of the problem.
The report will show you your margins, together with the quantities on hand.
Investigate and see how you go! I am sure you will find something.