POS SOFTWARE
As unbelievable as it seems, 2019 is almost over and its time to start detailed planning for 2020.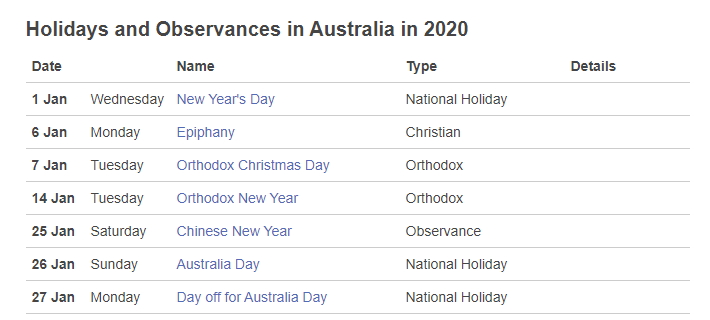 The problem here is that many of the next few holidays are traditional, which means many use the old lunar calendar, not the solar calendar we use now. This all means that they move every year and you are going to look pretty stupid if you advertise a holiday and its the wrong day.
This happened to one of my clients last year, who ordered in cards for Chinese New Year thinking it was the same as last years date, so he got his cards alright a week too late.
So I suggest you click here. This site that has a great list of holidays in Australia, what I particularly like about it, is if you require an explanation on the holiday, all you need to do is click on the holiday, and you get a description.
If you have clients from other countries, you can select these to see when their special holidays are too!