POS SOFTWARE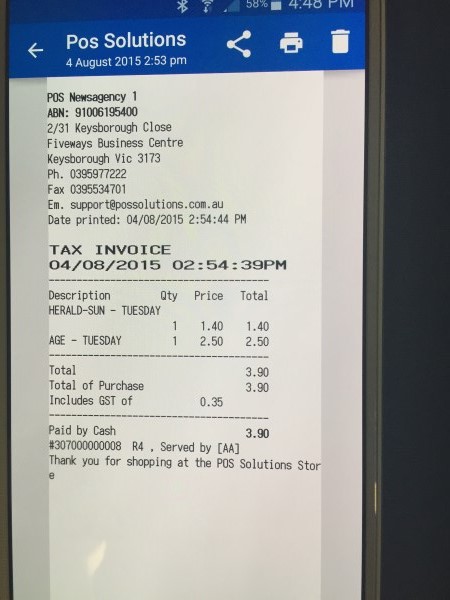 Some queries on yesterday post, it is mandatory for a business to issue a receipt if requested by the client.
It is an ACCC requirement that all receipts must include the following
    * Your business name and either the ABN/ACN number
    * The date of supply of the goods
    * Information on the product or service supplied
    * The price of the item provided
These do not have to be issued by the shop POS system but generally, are, and it looks much more professional if you do issue them through your system. Today many people prefer emailed receipts which our system can be programmed to email directly to your clients. We suggest if you have a customer's email that you automatically email them a receipt. This speeds up the processing and saves paper use. It can also be a very good marketing tool, here is an idea.