POS SOFTWARE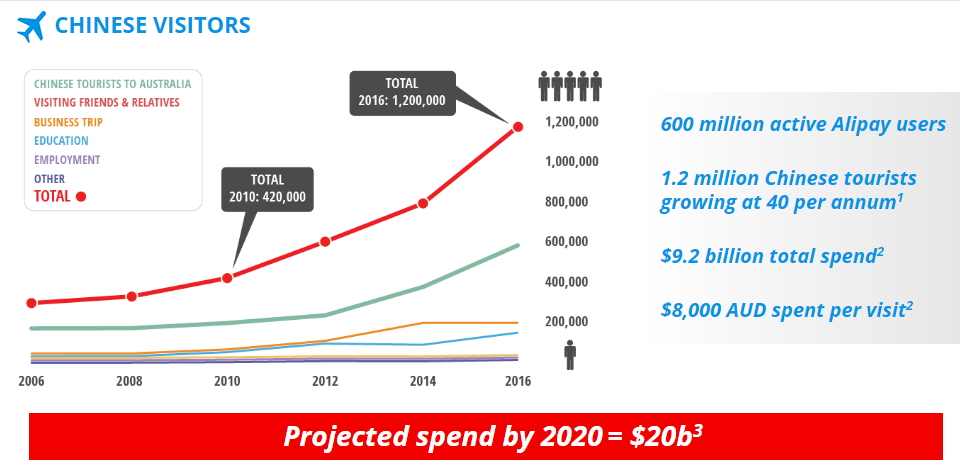 That is how it looked in 2016, in 2018 we now have about 1.4 million Chinese yearly visiting Australia and they spend about $10.4 billion here. For almost all of these people, the preferred payment method would be Alipay because with cash or other credit cards they have to pay extra fees plus it is on a platform that they are familiar with, and they can see their transaction in their own language.
The other big market is Chinese nationals living in Australia who have relatives overseas and students.
So if these Chinese customers are of interest to you, I do suggest that you look into getting Alipay into your shop.