POS SOFTWARE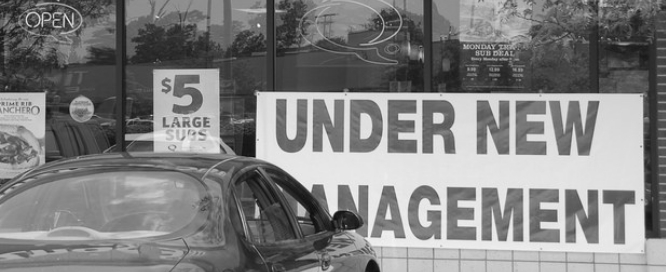 When you buy or sell a business, one point that you need to consider is the ownership of the software you think you are buying.
What most likely this business has a license that gives them the right to use that software, on a non-exclusive and non-transferable basis. Legally the business cannot transfer this license to someone else without the consent of the software owner.  
Whoever does the transfer of the business should do a careful examination of software licences before the transfer takes place. 
Some points over the years, I have seen 
1) After the business has been sold, the former owner demanded more money for the software as it was not covered by the sale.
2) People demanded refunds for software that they have been charged for a transfer but never got. 
3) Arguments over past debts relating to the computer and/or software.
4) Software companies delaying helping the new owner until the old owner okays the transfer. Generally, this becomes a major problem when the old owner is long gone. 
5) Software companies do not know who to contact if they have not been notified of the changes. So the new owner is not informed of some important details.
Here are some FAQ which I have put together as far as we are concerned about the change in ownership.
• Do the old owners or agents need to sign the transfer forms? 
We certainly prefer this but it is not required as long what we consider reasonable proof can be provided that a change in ownership has occurred.
• Do you do changeover during a weekend?
We do not change customer details during weekends. Should your settlement occur over a weekend please inform if you wish for your details to be changed on the Friday or Monday. 
• Credit Application
We do not require a credit application to be completed.