POS SOFTWARE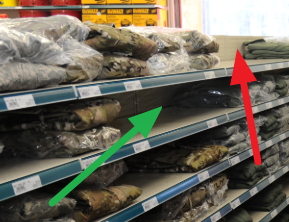 This occurs when the consumer cannot find the product that they want in a store they expect it to be in. 
Consider this
According to the Wikipedia here this occurs about 8.3% of the time. If so, out of eight people that come into your shop to buy something, one of them will not find what they are looking for. Some of this is probably legit as what they are looking for, you do not handle but much of it, is because you do not have it in stock or what is particularly frustrating you have it but cannot find it. 
Our point of sale system has many reports and warning to help you overcome this problem. I suggest that some of these you run at least weekly.  I do suggest look at a special report we have  "Sold Out or Selling Out Stock Lines"
Here's how:
Go to reports > stock > Sold Out or Selling Out Stock Lines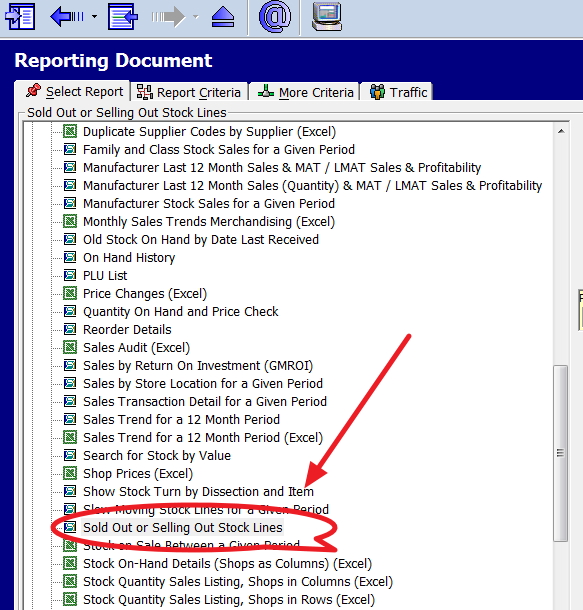 This report shows items that are selling well in the nominated period, but that you are running out of, so you need to check on them ASAP. This can help you make sure you have adequate stock.
Moreover

What it also alerts you is whether items are not properly entered into your system as the stock on hand figure is negative as you can see from the example below.

I would recommend running this report regularly as it will alert you to both out of stock situations and errors in invoicing.
The bottom line is this
I was reading a study of the reactions of people that came into a shop in a report "Solving the Out-Of-Stock Problem".
It revealed that customer reactions followed the classical "three strikes and you're out" pattern:
Strike One: On the first occurrence of an out of stock, the shopper will substitute the desired item 70% of the time.

Strike Two: On the second occurrence, the shopper may substitute the item, not make a purchase or go to another store.

Strike Third: The third occurrence results in the shopper going to another store 70% of the time, meaning even greater loss of future revenue.
In the past, the customer put up with it but in this age of the internet on the third strike, you are out.
Want to know more
Click here for a supermarket study with figures.