POS SOFTWARE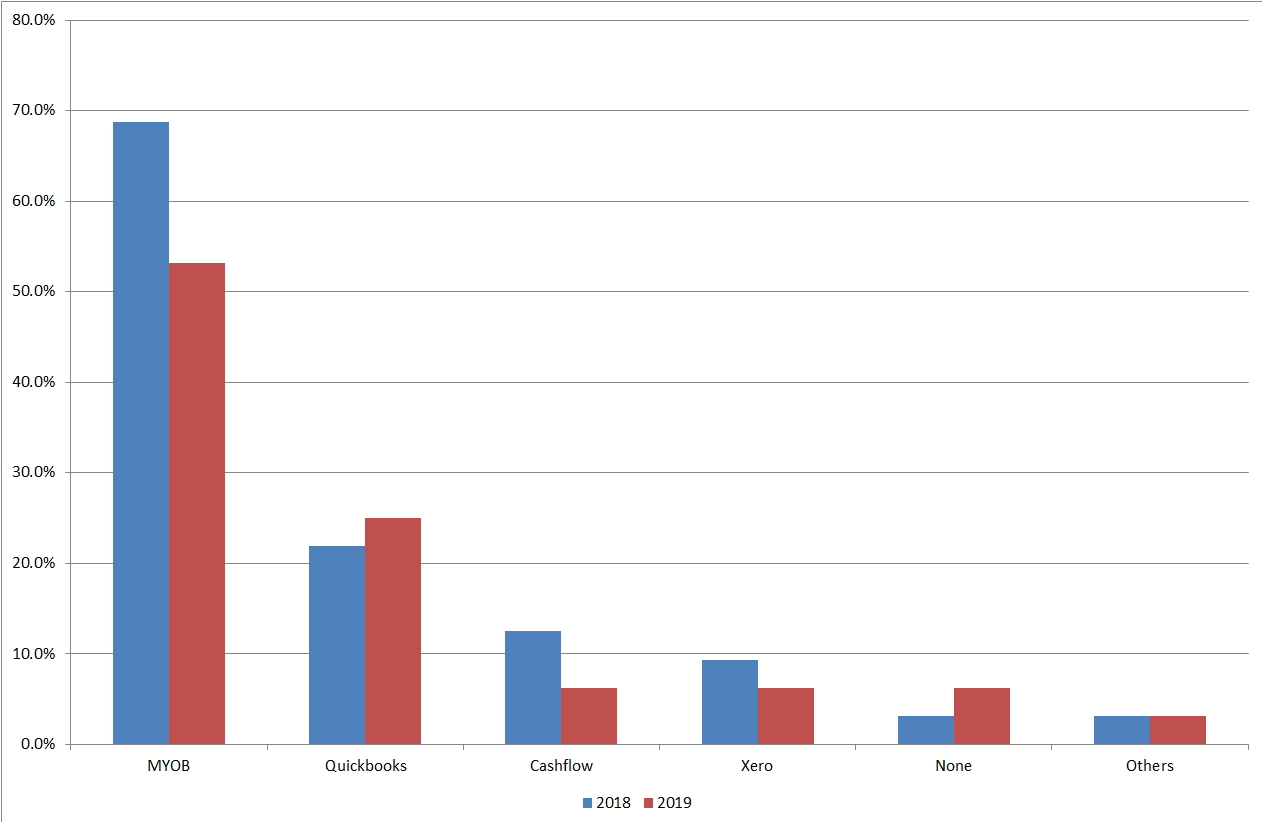 While we do is every year survey, our clients to see what they think of our performance. In our marketplace, over the years it has become the point of sale survey. A few years ago, we decided to introduce a new question asking our clients about what accounting systems they use.
If you have not yet filled out our annual Support and Customer Perception Survey and you are a client of ours, please do so, I would appreciate it.
The first point to notice is that about 95% of retailers are running some accounting program, which is effectively everyone. If your part of the 5% that does not use an accounting package, I do recommend that you start. If you are small and want a free one, although I do not know it one of my clients used waveapps and it did a good job for them, until recently when they went to Quickbooks so you may want to look at it.
Although there are many accounting software packages out there, most retailers in our market space use one of four systems. 
Overall they are all outstanding programs. As Australian standards in accounting software have not changed much in 30 plus years, all are well tested and work well. The difference, I think, tends to be, user preference, requirements and ease of use.
Running through them in order of popularity
MYOB historically and now is by far the most popular system by retailers, although its popularity has dropped in our chart. No sure why but I suspect as people switch to the cloud, the cost of MYOB has gone up. I find it too rigid in use for my taste, but many would consider this rigidity a definite advantage. As I said, it depends much on your taste.
Quickbooks/Reckon is a little cheaper then MYOB, and that is why I suspect is part of the reason for its rise in popularity. Also, I think because their software is very flexible. It does, however, require more training than other software packages and seems to cause more problems.   
Cashflow Manager is an excellent and popular accounting program. I am surprised there is a drop in the product.
Xero is the most expensive and is also very good. Now it is facing pressure from other vendors that others can do cloud as well, so I think that is why people are moving away from it. 
Overall nothing changed in the rankings for this to last year.